The IF4™ is the World's Leading Fly Fishing Film Event
Showcasing films from creators all over the world, the International Fly Fishing Film Festival (IF4™) proves that fly fishing spans every corner of our globe. Come experience the most exhilarating, awe-inspiring and meaningful fly fishing films of the year with us. Tickets and the lineup for the 2024 show will be out soon!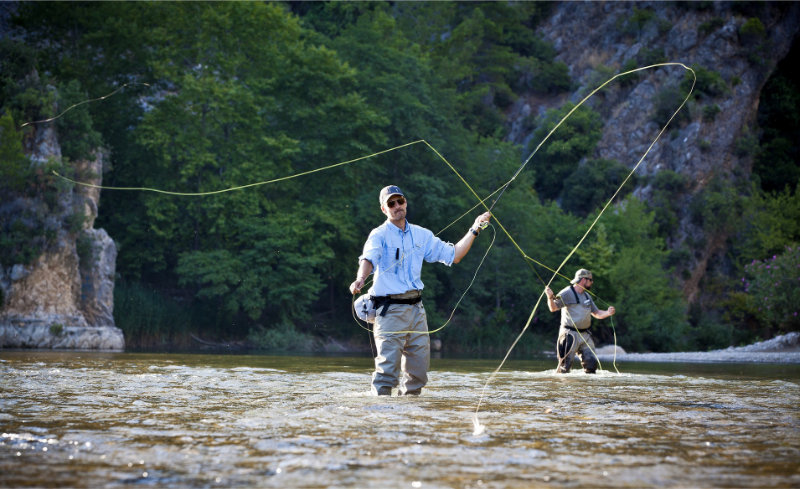 What Is It?
The International Fly Fishing Film Festival is a collection of short and feature-length films that explore fly fishing from every corner of the globe. Last year, films selected for the festival featured fly fishing adventures in places such as mountain-bike accessed, goliath-brown-trout filled streams on the South Island of New Zealand, to trophy rainbow trout fisheries in British Columbia, and even saltwater flats in Sudan! Fly fishing is far from just dry fly casting for mountain trout: it is a sport practiced almost anywhere there's water and fish. Because of that, fishing, and fly fishing specifically, has a unique power to connect people. The IF4 seeks to share these connections with you through professionally-crafted stories. Each film we select for the festival is, of course, about fishing; but they're about so much more than that, too. Each fishing adventure teaches us as much about how we connect with nature and each other as it does about the fish and the water; through storytelling, we are able to share these experiences with people from many different parts of the world. We are excited for the opportunity to showcase the very best of fly fishing film for the upcoming 2024 season with you. Not only that, but we are also currently looking for new people, films and places to add to our tour! If you have a film you want to share, or a location where you want to host an IF4 screening in 2024, apply on our website for the chance to become a part of the event! We can't wait for the 2024 edition of the International Fly Fishing Film Tour and the opportunity to share so many of the powerful stories of the fly fishing community with anglers and enthusiasts all over the world.

Where Is It Shown?
In 2022, The International Fly Fishing Film Festival had live showing in three continents, with events in Chile, Iceland, and many places in the United States and Canada. These events are a great way to meet fellow members of your local fishing community while enjoying the very best fly fishing films each year. If you can't make a showing near you, don't worry; virtual tickets will be available for the IF4 in 2024. Each virtual ticket offers you flexibility to watch from anywhere within 48 hours of purchase, as well as a chance to vote for your favorite film and win a plethora of prizes including top of the line gear from our great sponsor companies. So be on the lookout for the release of the 2024 IF4 lineup and tickets to get in on this great event!