The 2024 Fly Fishing Show is Coming to Marlborough, Massachusetts in January
The 2024 Fly Fishing Show will be making its first stop at the Royal Plaza Hotel and Trade Center on January 5th, 6th, and 7th. This annual pilgrimage of industry professionals, new anglers, and fly fishing enthusiasts from around the world gives attendees the ability to connect to the fly fishing community well developing as an angler. Attendees will be able to participate in: fly tying, casting, and knot tying classes taught all day every day at the Fly Fishing Learning Center located on the main show floor; attend lectures presented by the most experienced anglers; view fly fishing films; and have the chance to win thousands of dollars in prizes. If you need a break from these activities, take a lap around the trade center where you can visit over 175 booths that are run by top fly fishing companies, guide services, and lodges.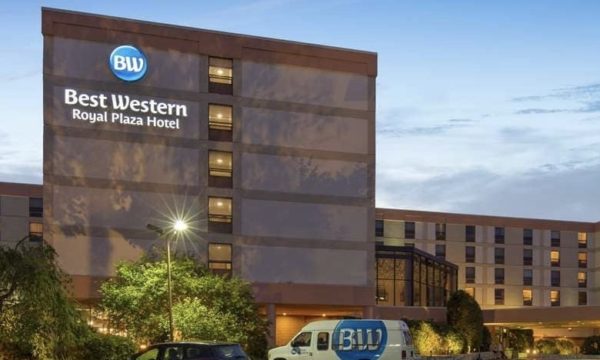 This is the perfect opportunity to interact firsthand with the newest and top-of-the-line products and equipment, plan your next trip to the best fisheries our planet has to offer, or gain valuable insight from extremely knowledgeable anglers. Be sure to swing by the booths of local fly shops as well, and get intel from the experts about the New England fly fishing scene. The summer and fall seasons have your fly boxes looking a little dismal? With around 50 booths hosting live fly tying demonstrations, you can learn new techniques and ideas for patterns by observing and talking to the most skilled and innovative fly tyers in the industry.
Decompress after the show and experience the local Marlborough food scene at top restaurants like Chill Kitchen and Bar or Welly's Marlborough. For an ideal spot to hangout, grab a beverage and shoot some pool at Tackle Box Brewing Company. Coming to the show from out of state? Make it a weekend trip and head over to Boston just 40 minutes away and experience all that the city has to offer.
With great deals on gear, opportunities to win amazing prizes, and a wealth of knowledge on display, the 2024 Marlborough Fly Fishing Show is a must-attend for anglers wishing to connect with the New England fly fishing community while upping their game.