The 2024 Fly Fishing Show is Coming to Denver, Colorado in February
The Fly Fishing Show will be drifting into Denver, Colorado stopping at the Gaylord Rockies Resort and Convention Center on January 19th, 20th, and 21st.
The 2024 Denver Fly Fishing show will float into the Gaylord Rockies Resort and Convention Center in Aurora, CO on January 19th, 20th, and 21st. This annual showcase of fly fishing equipment and techniques is a rite of passage for those new to the sport and a homecoming of sorts for experienced anglers in the Colorado community. In the past show, attendees have had the opportunity to participate in fly tying and casting classes.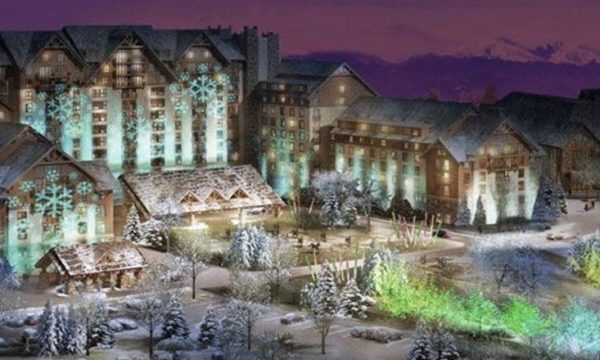 In addition, many lectures will be presented. 2022 lectures included Fly Fishing Saltwater, Improving Your Dry Fly Presentation, and Casting in the Wind with new topics taught by expert anglers this year. Take a lap around the convention center and you will be able to visit over 175 booths featuring top fly fishing companies and displaying the newest rods, reels, clothing, gear and accessories. This is a great opportunity to feel and test out equipment while talking directly to equipment experts there to guide your next purchase. In addition, a variety of guide services and lodges will be showcasing unique destinations and fisheries around the world. Need some new fly tying ideas to restock your boxes? There will be approximately 50 live fly tying demonstrations where you can learn by observing masters at work.
Experience the Denver area while you're here
While in the Denver area, decompress after the show at one of the many great breweries such as Great Divide Brewing Co.  Experience the delicious and diverse food scene in and around Denver, or sneak out for a winter hike or fish. The South Platte River provides an excellent option to get some finicky midge eating trout or get adventurous and branch out to explore the endless fishing opportunities Colorado has to offer. For a getaway that doesn't necessarily include frozen guides and fingers, Rocky Mountain National park is just under 1.5 hours away from Denver and provides a great family-friendly experience.