The 2024 Fly Fishing Show is Coming to Atlanta, Georgia in February
The Fly Fishing Show will be making its third stop in Atlanta, Georgia stopping at the Gas South Convention Center on February 2nd, 3rd, & 4th. This annual tradition amongst the fly fishing community provides educational opportunities, the ability to check out the newest and most innovative equipment, and the ability to meet and reconnect with industry leaders and the community as a whole. Classes will be offered at the Fly Fishing Learning Center throughout the day and include instruction in fly tying, casting, and knot tying on the main show floor. Further educational experiences are available with a multitude of lectures presented by experienced anglers from all over and is a great opportunity to bring your fly fishing game to the next level.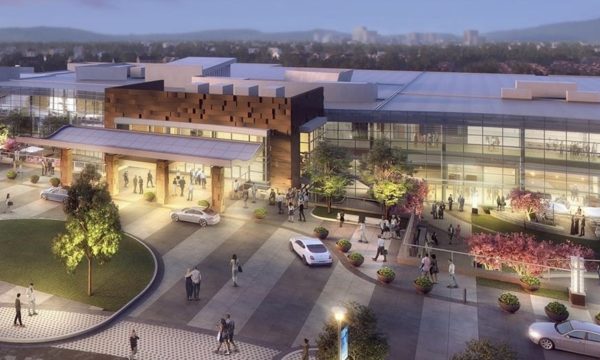 When you need a break from the lessons, a walk around the floor to the over 175 booths is an ideal way to discuss everything from gear to tactics with industry professionals from top companies, local fly shops, and guide services. This is a great way to capitalize on interacting with current and top-of-the-line rods, reels, waders, apparel, and accessories. Need to bring some life to your fly boxes after a busy season? Some of the most talented fly tyers around will be at approximately 50 booths. Watching and interacting with these professionals while they tie up bugs live can provide you with new pattern ideas, tying techniques, and the ability to purchase flies directly from the creator.
If you are craving getting out and putting your newly acquired skills and gear to the test, the state's trout capitol, Blue Ridge, is just under a two hour drive from Gas South Convention Center. The famous Toccoa River and smaller creeks in this area can provide a fruitful outing and also boasts the opportunity to connect to trophy browns and rainbows. Want to take a load off and enjoy a beverage with great company? The legendary and family-friendly Sweetwater Brewing Company of Atlanta is the perfect location to try great beer right from its roots and dine on great food.
With amazing learning opportunities, the chance to win some of the thousands of dollars in prizes, and the ability to try out and purchase the best gear on the market, the Fly Fishing Show is a must-attend for anglers wishing to link up with the Georgia fishing community while stepping up their game.