The 7th Annual Texas Fly Fishing & Brew Festival in Mesquite
The Texas Fly Fishing and Brew Festival is back for its seventh year in 2024, and will be hosted on February 24th and 25th at the Mesquite Convention Center, just fifteen minutes from downtown Dallas! This event is family-friendly and features attractions for those of all ages and fly fishing skill levels! Come get a taste for some local microbrews and for some outstanding fly fishing experiences and information; we hope to see you in February!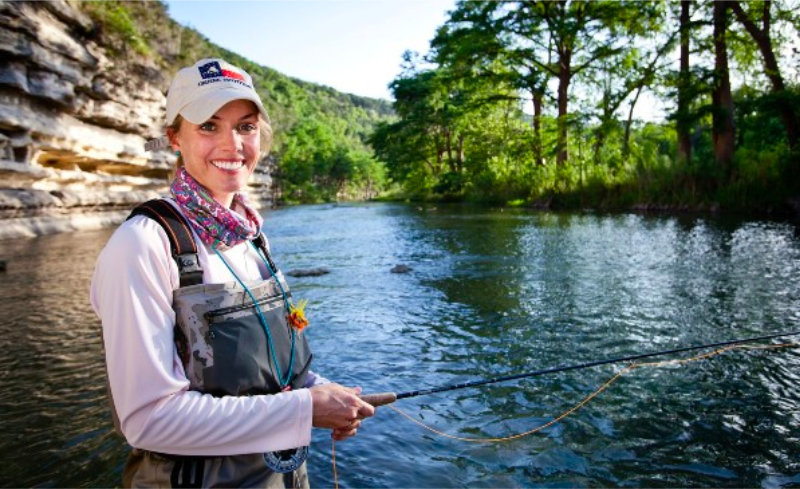 Learn More About the Texas Fly Fishing & Brew Festival
At the Texas Fly Fishing & Brew Festival, we combine two things that, frankly, should never be apart: fishing and beer! For the last six years, we have brought anglers and craft beer enthusiasts together for an unparalleled experience of the floppy and the hoppy, and we are beyond excited to run the event again this year! Visitors will have the opportunity to browse a myriad of fishing booths both indoors and out, and can chat with the professionals who are intimately familiar with fly fishing in Texas; the best part is you can do all this with a beer in hand! If you're looking to upgrade any of your equipment, from waders to rods and reels, there will be ample opportunity to check out the most cutting-edge gear in the game from local outfitters. And if you're ready to plan your next trip, be it to exhilarating Texas fishing locations or to pristine fly fishing spots around the country or globe, local guides will be presenting their current offerings! There will also be many free lectures from industry professionals where you can learn new casting techniques, new ties, river and stillwater tactics, and a whole bunch more. What could be better than sipping a quality local microbrew and becoming a better angler at the same time? We will even have renowned authors in attendance, who will share how they bring the art of fly fishing into their creative and non-fictional work. No matter what level of angler you are, from just starting out to years of experience, the Texas Fly Fishing & Brew Festival will provide you the opportunity to become a more experienced and knowledgeable angler, all while you're having fun! Everyone who fly fishes knows how hard the sport can be; that's why us anglers are always so keen to learn something new, especially from seasoned pros of the industry. So come learn from the best in the business and enjoy a fun day surrounded by like-minded anglers and beer enthusiasts. We can't wait to see you this year!
When it's time to wind down at the Texas Fly Fishing & Brew Festival, you will be able to enjoy a wide selection of delicious local microbrews. Many local breweries will be in attendance, and will be offering samples and flights; who knows, you may find your new favorite beer! So no matter what you'll be coming to us for, from advice on how to get started fly fishing or ways to improve your already-strong angling skills, or just to relax and enjoy some quality beer surrounded by quality people, you will find it all at the Texas Fly Fishing & Brew Festival! So mark your calendars and come see us on February 24th and 25th of 2024, in the Mesquite Convention Center. We can't wait to share our love and knowledge of beer and fishing with you.

Tired from a long day of learning? Kick back and relax with like-minded individuals over some delicious local microbrews. There will be opportunities to get samples and flights from various microbreweries. This is a great opportunity to experience what Texas has to offer for local beers. If you live in Texas and feel you have a good grasp on the local beer scene, make it your goal to discover a new microbrewery or new beer. With plenty of time to try it all and room to gather with your friends, family, and fellow anglers, the Texas Fly Fishing & Brew Festival is a weekend full of non-stop fun. Whether you fly fish, love microbrews, or are just looking for an epic experience, the Texas Fly Fishing & Brew Festival is perfect for you!